PagesOnly.com is one of the first web design & development companies to build responsive websites. We specialize in web design that displays properly on desktop computers, tablets and mobile phones, in all orientations.
Our web design & development addresses the ever-changing landscape of smartphones, tablets and screen size orientations by creating flexible, fluid and adaptive websites. Our websites are designed to display correctly on any screen size. The website re-sizes itself to properly fit on any size screen. When we build you your new website, you will only need one website to work for any computer or mobile device. Not only does your new website work on every major web browser, but also on every major device. So, when a user views your website on their desktop computer, then again on their smart phone or tablet, not only is the experience similar between the devices, but the website is just as functional. 
We want to build a long term relationship with you so you can be assured that your website built by PagesOnly will provide you value for years to come. We are here to support you today, tomorrow and in the future!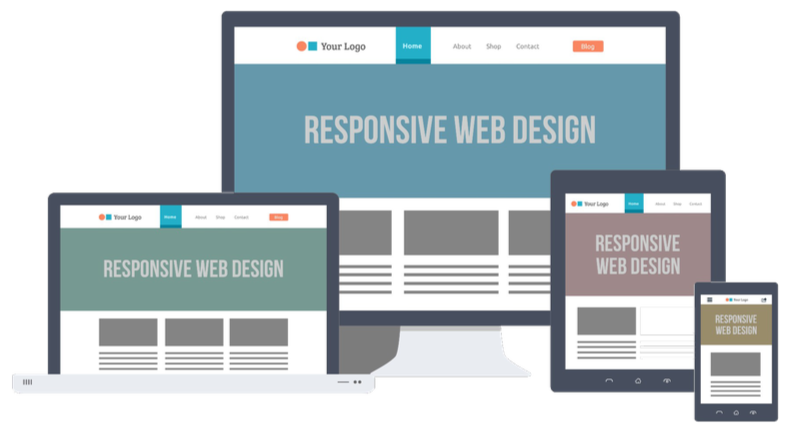 We will build your new website with the user experience in mind. We believe with the rise of mobile phones, that the user experience must be the same for the mobile user as it is for the desktop user. We do this by providing an easy and pleasing user experience. Providing an excellent user experience is being able to understand the product or service you are selling and making it simple for the user to make his or her purchase or contact the business.
Let the professionals at PagesOnly.com build your next website.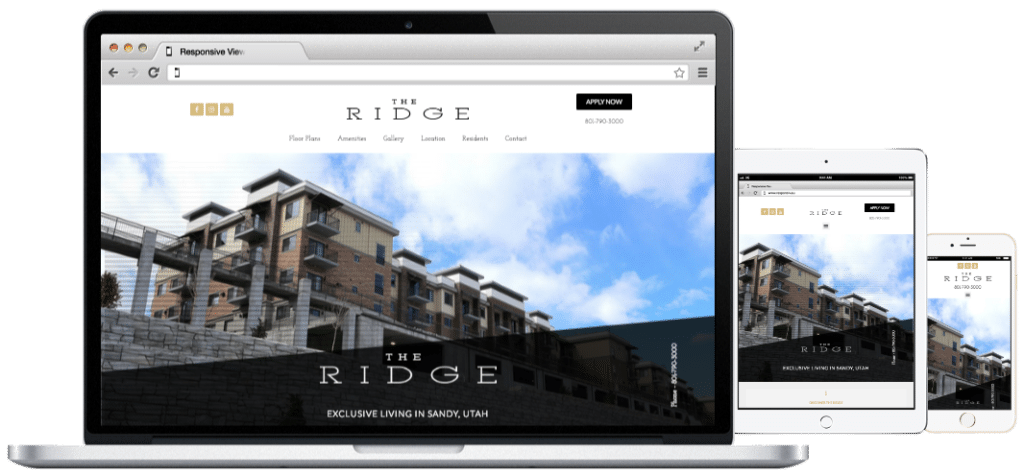 The Ridge Apartments offers their tenants Exclusive Living and  Refined Taste. We rebuilt their original website to offer The Ridge Apartments a premium website without the premium price. We saved them 40% on the rebuild of the website and 300% on the ongoing web hosting, support and upkeep. The new website will pay for itself in a little over a year.
Florida Digestive Specialists was using a company that specialized in Medical Websites. They found that they were paying way to much money monthly and they did not even own the content or the domain. We rebuilt their website and saved them money on their monthly hosting, maintenance and support. Now they own there website, domain and content. The monthly savings will pay for the new website in a year.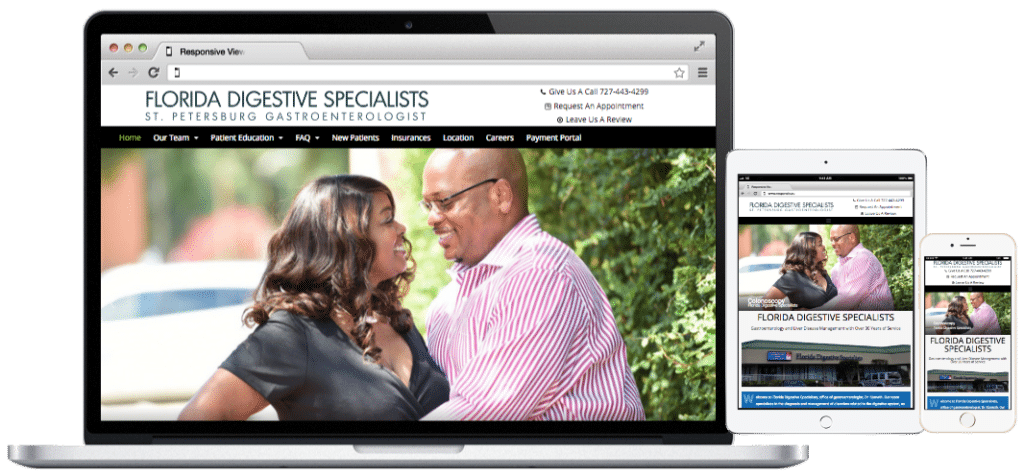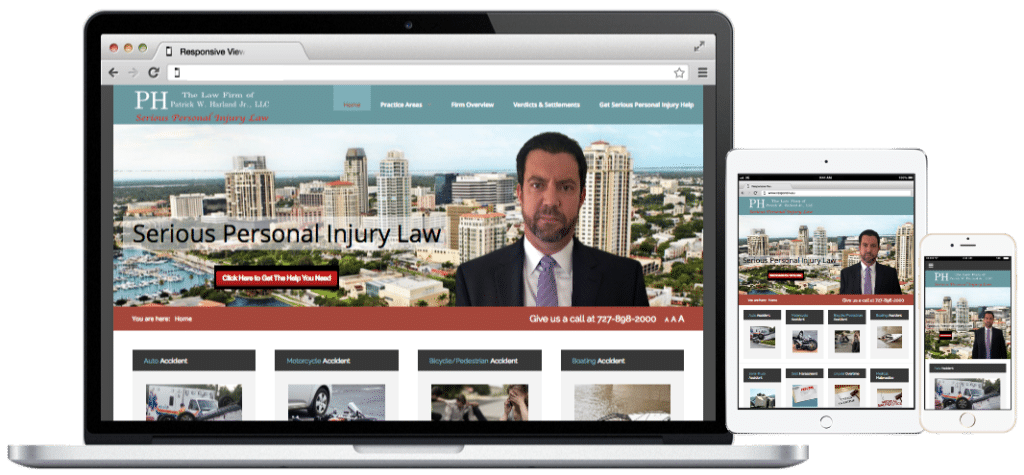 The Law Firm of Patrick W. Harland was in need of a new website. His firm was referred to us from one of our existing clients. We listened to their needs and built them a website that is providing information to their potential clients. The website took about 10 days to build. The firm needed a professional website built and needed a team to support them for years to come.
Dr. Churney gave us a call after being referred to us from another doctor. The company he was using went out of business and could no longer support him. PagesOnly.com to the rescue. Dr. Churney's website was in dire need of help. It had not been updated in months. We put a plan together for Dr. Churney and he now has a Professional Dental Website that is on the first page of Google.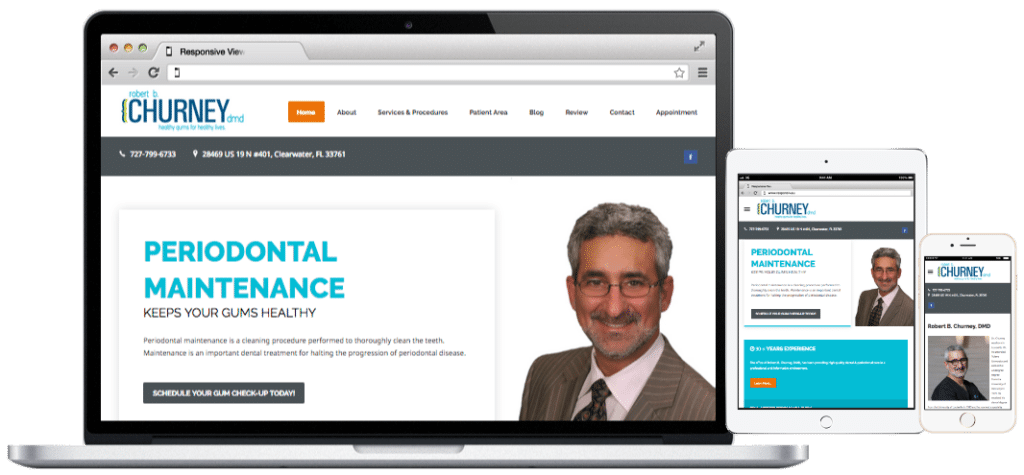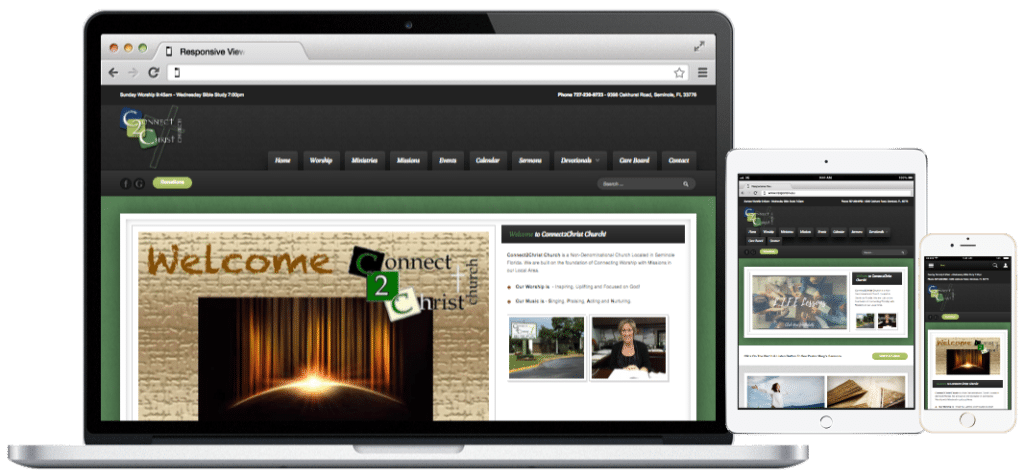 Connect2Christ Church was looking for a website that would connect the community to their church. They wanted it to be informative and educational. They wanted it to have the ability to share the Pastor's Sermons every Sunday and read the Daily Devotionals. Everyone at Connect2Christ Church is please with how the website turned out. We have added a calendar and events section to the website along with many other sections. 
Ewing Automotive was referred to us. They were looking for a website that would showcase their products and services. So we build them a beautiful automotive website that promoted their products and services. The end result was over their expectations and their business continues to grow with the help of the new website.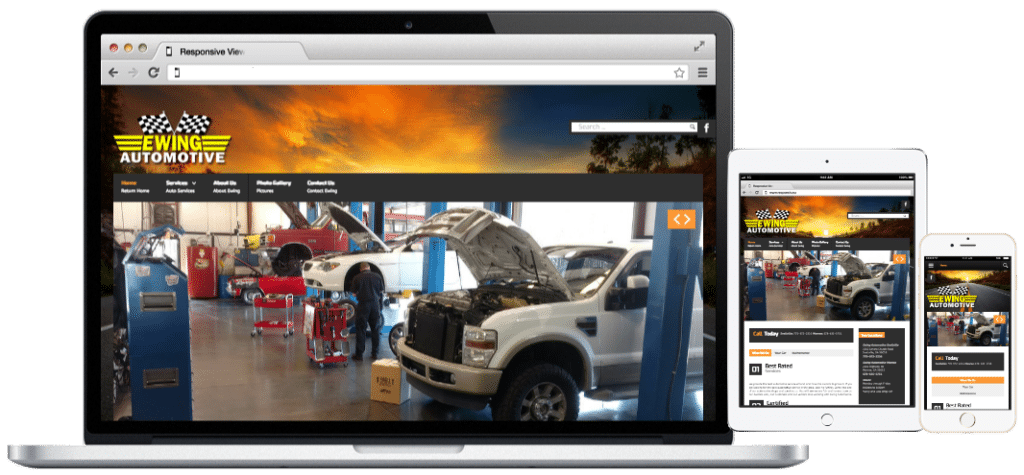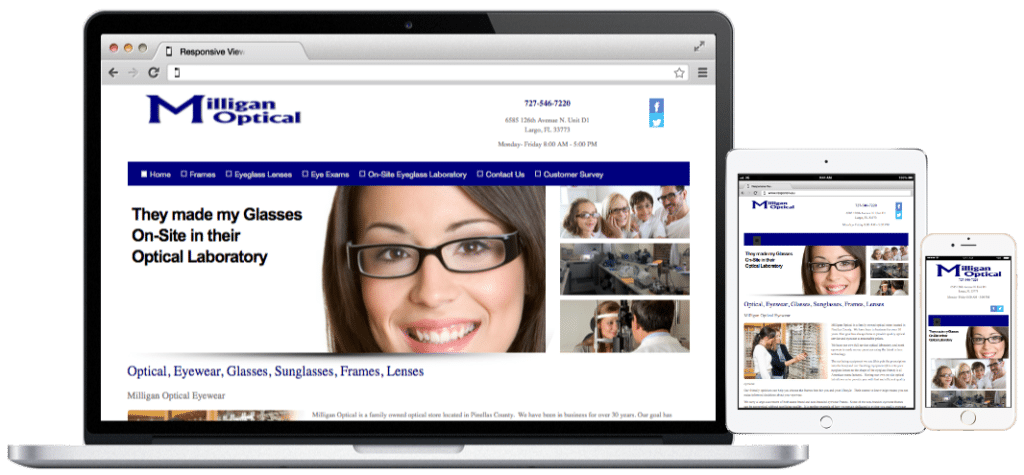 Milligan Optical was a referral from an existing client. They needed a new website that displayed all their products along  with their On-Site Eyeglass Laboratory. They wanted to make sure the new website displayed properly on all desktop computers and mobile devices.  We built them a responsive website that now displays correctly on all computers and mobile devices.
Search Engine Friendly Websites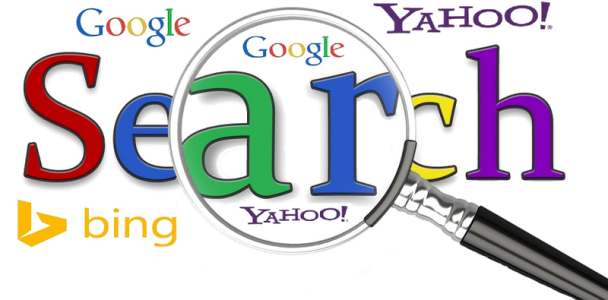 Not all websites are built Search Engine Friendly. They may look nice on the outside, but the underlying code is not built to attract the search engines. Our websites are specifically build to be Search Engine Friendly. By being Search Engine Friendly, you have a better chance of being rank higher on the search engine pages.
Cross-Browser & Cross-Platform Check

Most people don't  realize that all browsers do not display the same. You may be using Internet Explorer and what version are you using, 6, 7, 8, 9, 10, 11? Maybe you are using Safari on your Mac or Firefox on your PC. Internet browsers are not all the same. So what does this mean to you? Many companies that build websites, don't check to see if what they built for you will display properly on all browsers. Rest assured that we take this very seriously and all our websites display correctly on all browsers, computers, tablets and smartphones.
You are looking for a professional web design or web development company. We have been building website since 1999, so why not give us a call and discuss your project? It does not cost a dime to call us and you will learn how we can help you. We promise you we will not bite. We would be truly honored to help you with your project. We have helped hundreds of companies around the US.
Thank You…